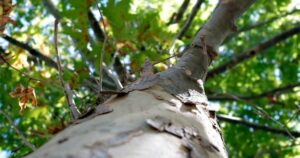 Having an ugly, dead tree on your property is not fun. Having an ugly, dead tree can also be dangerous. Dead trees are not secure and a storm can easily cause them to fall over. If they fall over they can cause major damage to your property or a neighbor's property. This could amount to thousands in damage. If you are looking for a tree removal company in Tampa, FL contact Arbor Bay Tree Service today. We can remove that tree quickly and professionally before it costs you much more in the future. We leave your property looking beautiful so you don't have to worry about an unfinished mess.
Arbor Bay Tree Service provides professional tree removal services in Tampa, Florida and have over 20 years of experience in dealing with tree removals, tree trimming, lot clearing, stump grinding and anything that has to deal with trees. We provide a customer first approach to every job we take on to ensure the customer is 100% happy. Our communication is very open, our integrity is what we stand on and our prices are very competitive.
We will advise you of the best course to take with each tree removal with our free estimate. We have taken on the most dangerous trees in the industry near houses, over fences, in small areas to lower things, dead trees, and the biggest trees you can imagine. We often take on jobs and safely complete them that other tree companies have turned down.
We utilize many different methods of roping, rigging, zip-lining, craning, and lowering sections of trees to set it down on the ground as gently and precisely as possible. We have some of the latest equipment in technology in regards to tree removal and tree trimming.
Contact Arbor Bay Tree Service today if you are looking for tree removal in Tampa, FL today!
(813) 831-8733